Roheline tee  ●  Green tea
Roheline tee on fermenteerimata, temas on säilinud roheline värvus, sest kuuma auruga peatatakse teelehtede fermentatsioon, neid ainult närvutatakse ja kuivatatakse. Roheline tee sisaldab palju rohkem parkhappeid ja kofeiini, kui must tee. Eelistatakse Jaapanis ja Hiinas ja Kesk-Aasias.
●
Green tea is unfermented. Its green colour is preserved by the use of hot steam that is used to stop the fermentation of tea leaves. They are only wilted and dried. Green tea contains much more tannic acids and caffeine than black tea. It is preferred in Japan, China and Central Asia.
Bancha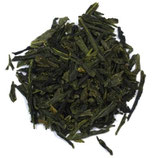 Igapäevane Jaapani roheline tee. Tee koosneb suurtest ja küpsetest teelehtedest. Teepõõsa alumisi lehti ja varsi korjatakse suve lõpul - sügise algul. Tootmisel kasutatakse automaatikat korjamisel, aurutamisel ja kuivatamisel. Bancha'st saab hea aroomi, meeldiva maitse ja magusa järelmaitsega tee. Jaapani teedest on Banchas kõige vähem naturaalset kofeiini, seetõttu soovitatakse "algajatele" rohelise tee joojatele ja lastele. Sobib toidu kõrvale nautimiseks.
●


An everyday Japanese green tea. It consists of large and ripe tea leaves. Lower leaves and stems of tea are harvested in the end of summer - early autumn. Automation is used in production, harvesting, evaporation and drying. Bancha offers good fragrance, pleasant taste and tea with a sweet aftertaste. Out of all the Japanese teas, Bancha consists of the least amount of caffeine, thereby it is recommended for children and for those new to green tea. Suits for enjoyment next to a meal.
Sencha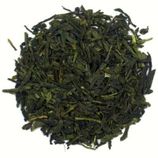 Kõige populaarsem Jaapani roheline tee. Sencha teed korjatakse kevadel. Koosneb noortest mahlakatest lehtedest ning seetõttu on ka teel kerge puhas maitse ning aroom. Säilitab C-vitamiini sisalduse minimaalse töötluse tõttu. Aitab kaasa seedimisele.
●


The most popular Japanese green tea. Sencha is harvested in spring. It consists of young and juicy tea leaves, making it a tea with a light and a clean taste and fragrance. Due to minimal processing, the C- vitamins inside are preserved. Helps with digestion.
Hojicha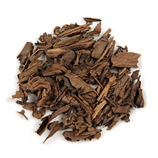 Jaapani roheline tee mida on röstitud. Röstimise käigus on tee kaotanud loodusliku kofeiini, mis teeb temast väga maheda ja mõnusa, veidi suitsulõhnalise ja –maitselise tee.
●
Japanese green tea that has been roasted. In the process of roasting, the tea has lost its natural caffeine, making it a very mild tea with a bit of a smoky fragrance and taste.
Gunpowder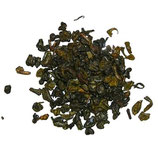 Hiina roheline tee. Teepõõsa noored lehed on tugevalt keeratud rulli kuulikesteks. Teetõmmises lehed keerduvad uuesti lahti.
●
Chinese green tea. Young leaves of the tea shrubs are strongly twisted into granules which unwind themselves when brewed.
Gen Maicha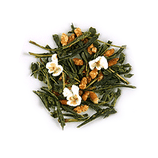 See eksootiline Jaapani roheline tee koosneb röstitud riisist ja popcornist ning mahedast rohelisest teest. Tulemuseks on värskendav tassike teed, mis on üheaegselt nii magus kui vürtsikas. Sobib hästi pärastlõunaseks ja õhtuseks nautimiseks.

●
This exotic Japanese green tea consists of roasted rice, popcorn and mild green tea, resulting in refreshing cup of tea that is both sweet and spicy at the same time. Suits well to be enjoyed in the afternoon and in the evening.
Gyokuro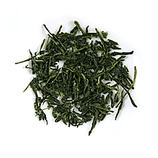 Eksklusiivne Jaapani roheline tee, pärineb kuulsast Yamashiro regioonist. Tõlkes tähendab gyokuro "pearl dew" – pärli kaste. Teed kasvatatkse kindla meetodi järgi, kus siis teepõõsa õrnu lehti kaitstakse otsese päikesevalguse eest. Esmaste pungade puhkemise ajal kaetakse istandus bambustega vähendamaks fotosünteesi teket. See tagab kõrge klorofülli taseme tees (tume roheline värvus) Teel on magus maitse tänu vähesele tannini hulgale. Korjatakse ja selekteeritakse käsitsi varakevadel esimese korjanduse ajal. Kogu see delikaatne ümberkäimine tagab kõrge kvaliteedi. Lasta tõmmata vaid 3 minutit.
●
This exclusive Japanese green tea originates from the famous region of Yamashiro. In translation, gyokuro means "pearl dew" – pearl sauce. The tea is grown according to firm methods where the gentle leaves of tea shrubs are protected from direct sunlight. During the outbreak of primary buds, the plantation is covered with bamboo to reduce the rise of photosynthesis. This provides the high level of chlorophyll (dark green colour) in the tea. The tea has a sweet taste thanks to the small amount of tannins. Harvested and selected by hand in early spring during the first harvest. This whole delicate method provides the high quality of the tea. Let it steep only 2-3 minutes.
China Jasmine Silver Pearl Mountain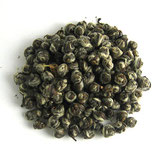 On kvaliteetseim jasmiiniga maitsestatud roheline tee. Kasutatakse ainult ainult käsitsi korjatud teelehti. Teelehed laotatakse üleöö seisma värskelt korjatud jasmiiniõite vahetusse kaugusesse, et lõhnastada neid. Järgmisel öösel korratakse protsessi laotades teelehed juba koos jasmiiniõitega segamini. Ja nii kuni 7-nda ööni, siis keeratakse lehed koos jasmiiniõitega käsitsi pärlikesteks rulli. Ühe tassi kohta sobib 3-5 pärlikest ja kasutada võib mitut teetõmmist (1-3).
●
This green tea has the best quality out of all the teas flavored with jasmine. Only hand harvested tea leaves are used. The tea leaves are then spread and left overnight close to freshly harvested jasmine flowers in order to scent them. The next night, the process is repeated, but this time they are spread among the jasmine flowers. This continues till the 7th night, then the tea leaves and the jasmine flowers are turned to pearls by hand. 3 to 5 pearls per cup is enough and multiple brews (1-3) can be done.